November 2016 – The lab presented in UTK's Innovation in Teaching and Learning Symposium: Re- Imagine Teaching!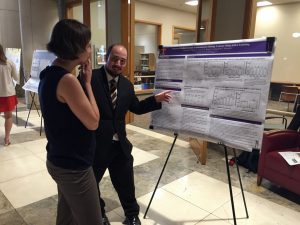 August 2016 – Welcoming Margaurete Romero to the lab group! She will be starting her work on a PhD in Ecology and Evolutionary Biology, with an emphasis on Biology Education research.
July 2016 – Schussler lab heads to SABER!
July 2016 – The BioTAP Steering Committee had a great time meeting in Minneapolis before SABER!